Just did a quick project for our friends at Mountain Meadows Conservancy. They are working on a project to see what can be done to clean up the old millsite in Westwood, and part of that effort is looking at the exact layout of the historic sawmill vs. the current condition. They found an aerial photo from 1941, and Kirsten Bovee did some research to label the different buildings and infrastructure on the old photo. She sent us her labels, and then we designed a poster/map that shows that image with current property boundaries on top of it, along with a current aerial photo of the same site.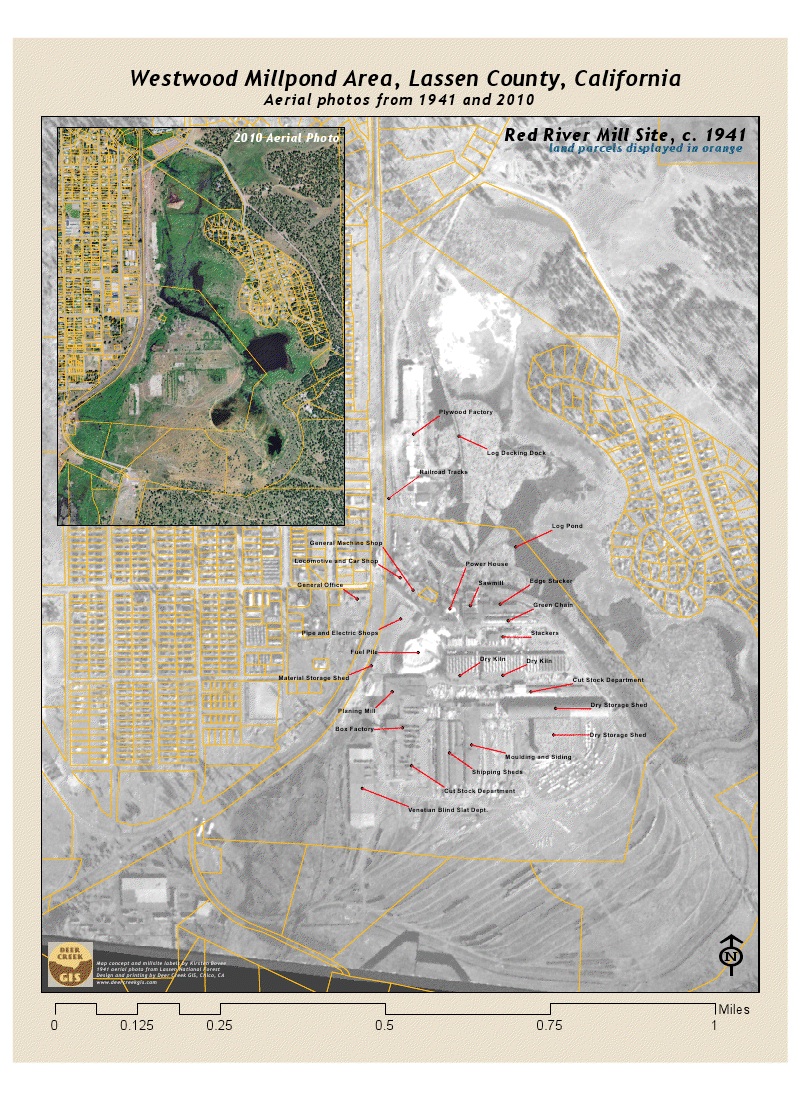 I think that it is remarkable how little has changed on the site in the last 50 years. All of the old foundations are still plainly visible, and the berm that held back the millpond stands out clearly on the 2010 image. I never had realized that the berm was also the main rail spur for trains dropping logs into the pond.
Download a full sized graphic of this poster image here:
30″x40″ prints of this poster are available on glossy photo paper or canvas for $50 – email us.