Deer Creek, and the Ishi Wilderness in particular are real wildfire country, with a history of frequent large fires. I wrote a wildfire management plan for Deer Creek Watershed Conservancy in 1999, and then did another project for the Nature Conservancy in 2003 where we helped them to lay out burn units and establish some objectives for using fire to manage their rangelands.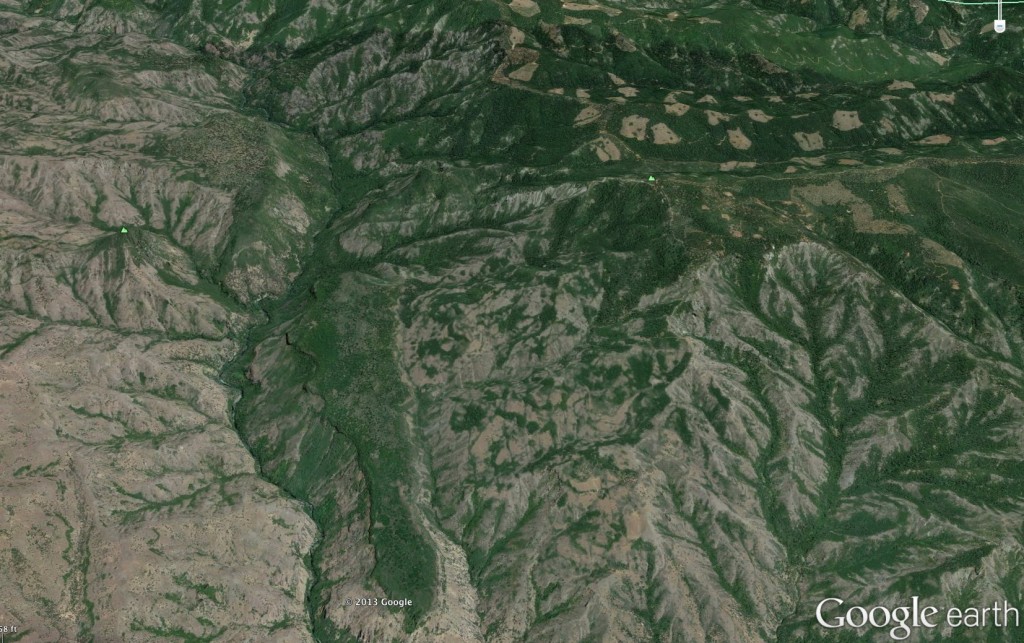 Looking NE up Deer Creek, over the Ishi Caves area. Top end of Cohasset Ridge is on the center-right. Beaver Creek Pinery is in center of upper-left 1/4.
Here is a fire history map showing large fires from the 1980s and 90s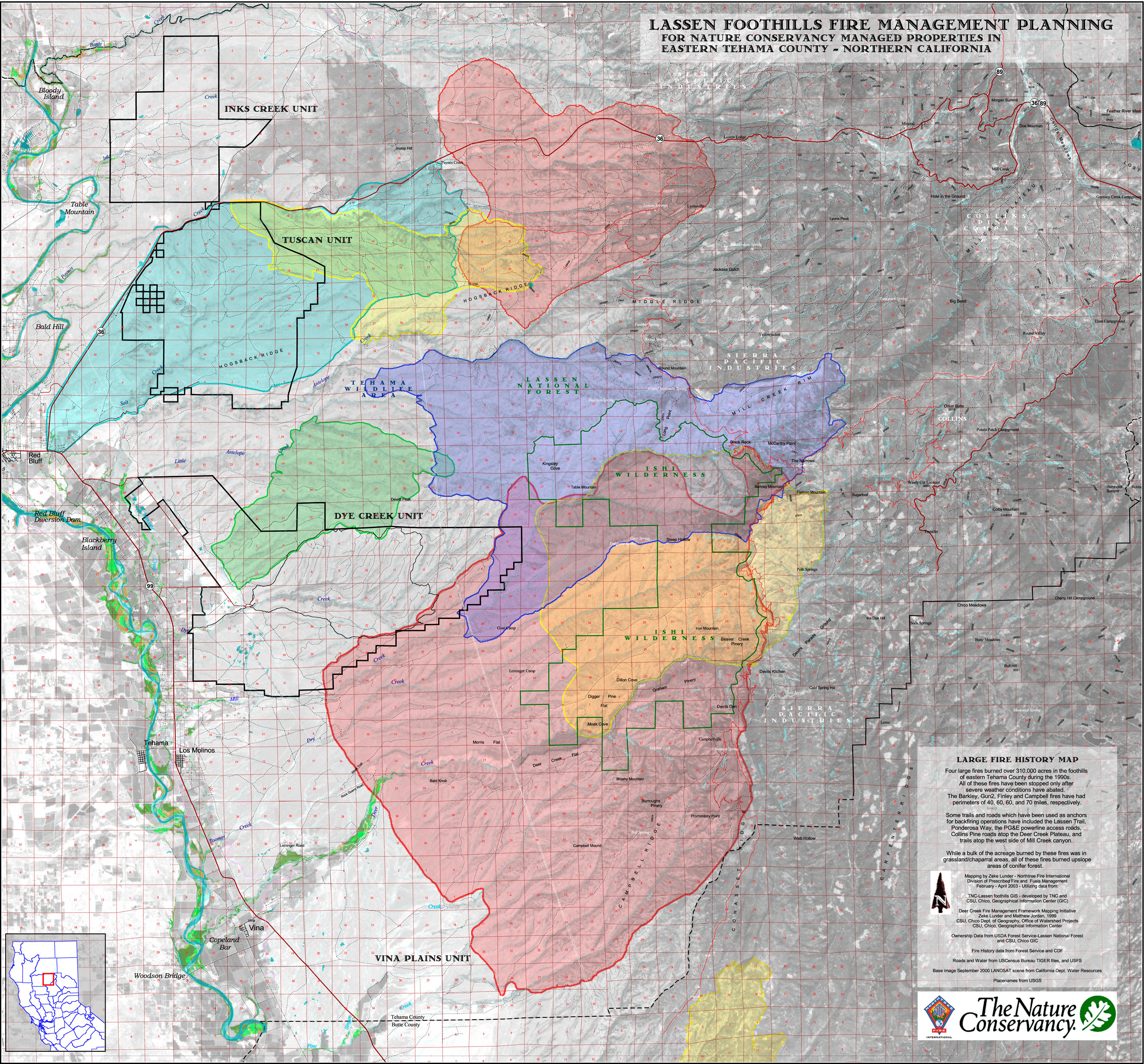 The Campbell Fire (1990, at bottom) is in Red, the Barkley Fire (1994, overlapping Campbell) is Yellow, Gun 2 Fire (1999, center) is Blue.
An aerial panorama we shot of the same area in 2008.

View over Mill Creek, Boat Gunwale Creek, Lassen Trail, and Big Dry Creek, Ishi Wilderness, Tehama County, California. Deer Creek Canyon is at the far-right, just under the wing-strut of the plane.
Click on the image and hit the 'F' key to view this panorama in fullscreen mode.
These canyons in the Lassen Foothill funnel East winds, and fires often make their biggest runs downslope runs at night when the air sinks down off of the high country around Mount Lassen. The roads up into the foothills from the Valley are studded with babyhead-sized volcanic rocks – making '3 miles per hour' a good pace. As an old fire captain friend put it 'You bounce up and down through there for 2 hours to find out that the fire is actually two ridges over'. I had the lug nuts of my ATV work themselves off about 8 miles up into Dye Creek but found a cowboy that loaned me a vise grip. The best vehicle for this country is a horse.
The historic Lassen Trail runs up the divide between Boat Gunwale Creek and Big Dry Creek. It is in the center of the image above, and has been used as a firebreak on many past large fires in this area. Most of this image is wilderness, and bulldozers are not usually allowed.
Beaver Creek Pinery

There are some really cool 'Pineries' in the Deer Creek Watershed – Ponderosa Pine forests growing on flat ridgetops that have had a history of frequent fires thru the past century. Researchers use these sites to map and model what a fire-adapted Pine forest should look like.

Researchers in Beaver Creek Pinery, Ishi WIlderness, Deer Creek Watershed