Got a call from a friend in Westwood last night that they were in the middle of a crazy Burning Man-type dust storm that was coming off of the Black Rock Desert, 90 miles to the NE. From the NWS, Reno:
THERE COULD BE A FEW GUSTS TO 35 MPH WITH
RIDGE GUSTS NEAR AND BELOW 50 MPH. THESE WINDS HAVE CREATED A
LARGE AREA OF BLOWING DUST OFF THE SMOKE CREEK AND BLACK ROCK
DESERTS. REDUCED VISIBILITY WILL IMPACT TRAVEL ON HIGHWAY 447 NEAR
GERLACH AND HIGHWAY 395 IN EASTERN LASSEN COUNTY.
I found this image. Nobody I know up there can remember this happening before.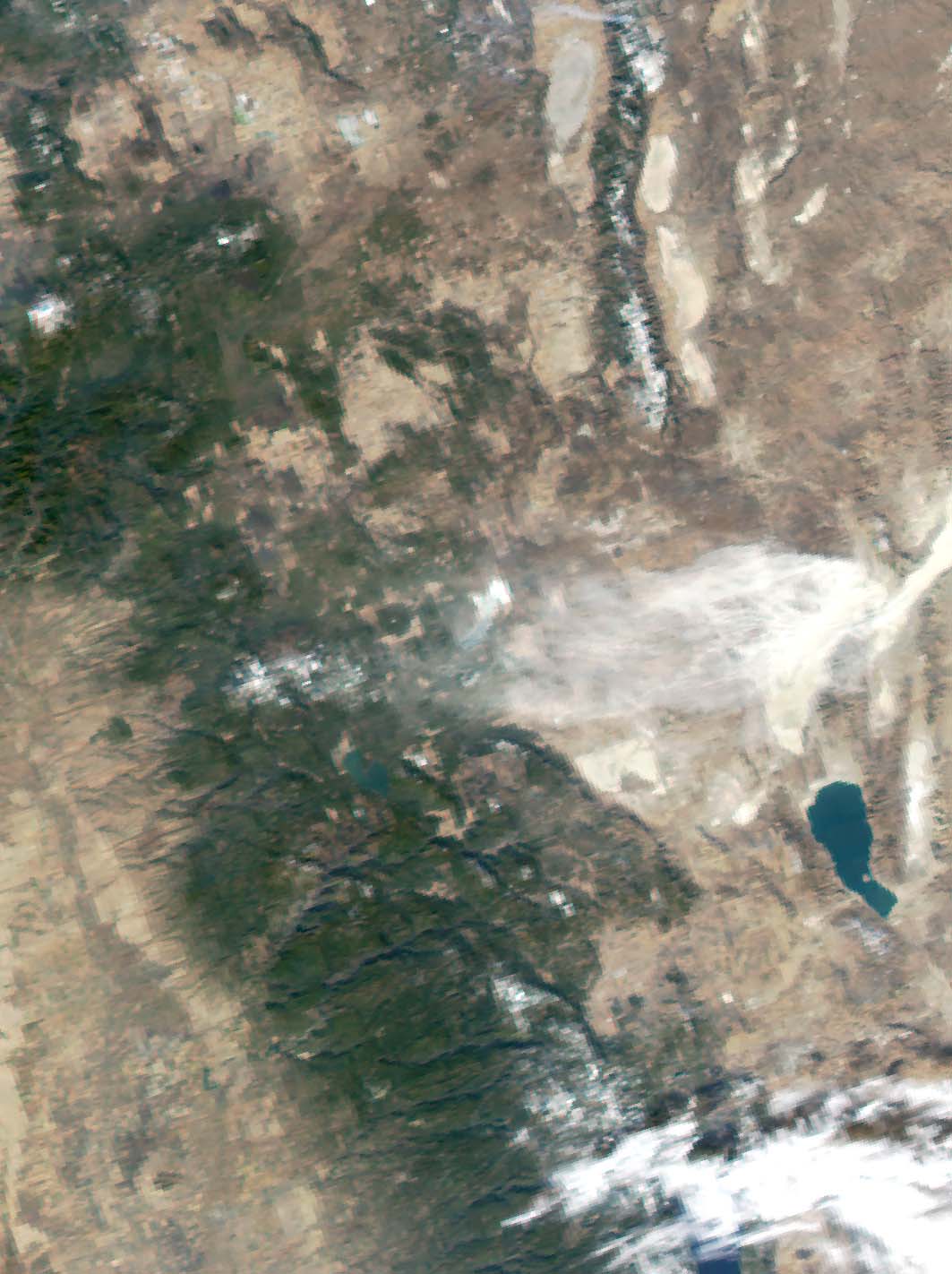 MODIS satellite image taken around 1pm on 1/23/2014.