Prefire Planning and Wildfire Hazard Mitigation
Living in the West means living with wildfire.
We use maps, data, and conversation to help communities understand and manage their wildfire risk.
Along with our parent company, Firestorm, we offer full-service wildfire hazard mitigation – from design to implementation.
Community Wildfire Protection Plans
We use our expert knowledge of wildfire behavior and land management to develop tangible projects that affect real changes on the ground.
Our pre-fire plans improve public safety and benefit the landscape by:
Identifying places where a wildfire might trap and kill people or destroy propery
Establishing priorities for fuel reduction and habitat restoration
Integrating wildfire management with other land management objectives
Reducing the risk of natural resource damage from severe fire and fire suppression
Improving fire suppression effectiveness and firefighter safety
Preventing infrastructure losses/property damage during wildfires
We use these tools to assess fire hazard across a landscape:
Cartography/mapmaking
Satellite imagery and aerial photography
Fire history maps and tree-ring studies in the project area
Ground-based fuel mapping/surveys
GIS landscape analysis tools
Interviews with knowledgeable locals
Peer-reviewed science
Professional Experience
DCR's wildfire mitigation experts have helped to develop wildfire pre-plans in the Lake Tahoe Basin, Lassen Foothills, San Luis Obispo area, Klamath Mountains, Sierra, Plumas, El Dorado, Amador, Monterey, Nevada, and Yuba Counties. Also, our staff (working for NorthTree Fire) developed a major hazardous fuels reduction project for Lick Observatory, on Mount Hamilton, on Santa Clara County, and developed the  Plumas County Hazardous Fuel Assessment & Strategy.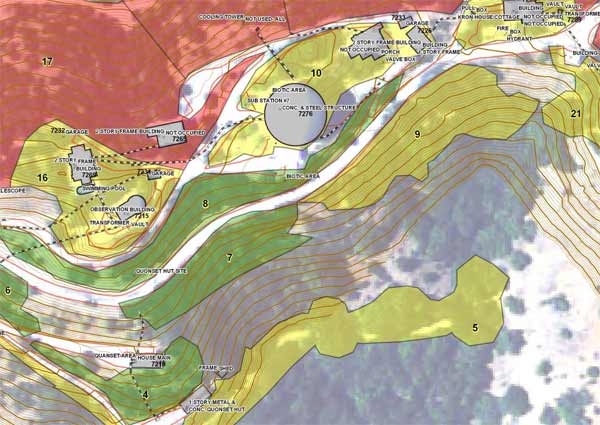 A complex hazard reduction project that we designed while working for NorthTree Fire
Click for detail.
Major projects have included the Lassen Foothills Fire Management Plan for 85,000 acres of Nature Conservancy land in Northern California, a fire management plan for Palo Corona Regional Park, on the California Central Coast. Community Wildfire Protection Plans for the entire Lake Tahoe Basin, wildfire and fuels sections for the Eddy Gulch LSR Forest Restoration project EIS on the Klamath National Forest, and plans for managing wildfire-caused erosion within the 50,000 acre Morro Bay Estuary watershed.
Additionally, DCR staff performed cost-benefit analyses for fuels management projects across 35 million acres of public lands administered by the Nevada BLM.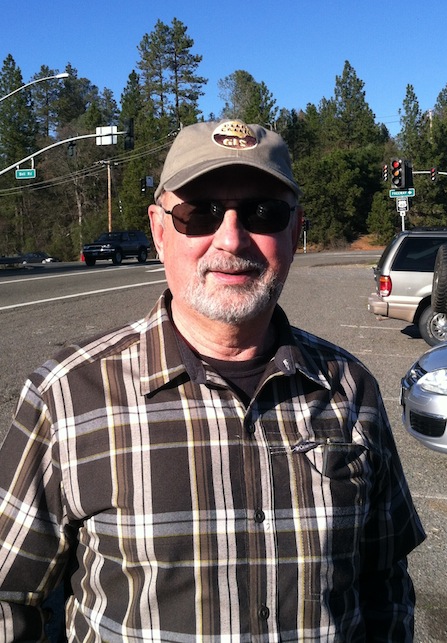 Barry Callenberger – Principal Investigator
With over 40 seasons of wildfire experience, Barry has worked as a firefighter, Hotshot Crew Superintendent, district fuels officer, Type I Incident Commander and Operations Section Chief, and as Deputy Regional Chief for the US Forest Service in California. Since 1997, Barry has worked in the private sector, consulting on numerous wildland hazard mitigation and ecological restoration projects across the western United States.
As the prescribed fire specialist for the USFS in California, Barry participated in emissions work for the Grand Canyon Visibility Transport Commission. He was also responsible for the creation of the Interagency Smoke Management council a group of statewide representatives from the prescribed fire community and the air quality community.
As owner and principal of WILDLAND Rx, Barry has provided wildfire expertise to a wide range of clients including the US Army, the Tahoe Regional Planning Agency, the US Forest Service, and numerous community-based firesafe councils in California and Nevada. Mr. Callenberger is an expert wildfire behavior analyst and is one of only a few private contractors that is currently qualified by the US Forest Service as a Prescribed Fire Planner and Burn Boss I.
Spencer Holmes – GIS Manager
Spencer assists and manages DCR's GIS mapping operations and prefire planning projects. He has over 6 years of experience in land use planning, wetland delineation, vegetation mapping, and environmental document preparation. He is skilled in all major GIS software platforms.
Spencer facilitates community mapping exercises, hires and supervises GIS technicians, and designs prefire planning projects. Spencer is a qualified Incident GIS Specialist (GISS) with experience on over 35 major forest fires in 3 Western States.
Dr. Sasha Berleman, PhD
Dr. Berleman earned her PhD in wildland fire science from University of California at Berkeley, conducting her graduate research in Northern California on prescribed fire use for restoration of ecosystem health. Sasha was a member of the 2017 and 2018 Redding Interagency Hotshot Crew and holds "Fire Effects Monitoring", "Squad Boss", "Crew Boss" and "Firing Boss" qualifications. Sasha's work with DCR includes developing postfire restoration projects, prescribed fire planning, and oversight to ensure Firestorm's postfire cleanup and hazard mitigation work is conducted in ways which maximize the ecological recovery of burned landscapes. Dr. Berleman directs the innovative Fire Forward program for Audubon Canyon Ranch, in Sonoma County, California, where she helps private citizens navigate the process of planning and implementing controlled burns on their own land. Sasha has been featured as a wildfire expert in news media such as National Geographic and National Public Radio and is a board member of American Wildfire Experience, Bay Area Prescribed Fire Council, and Central Coast Prescribed Fire Council, and is a brand ambassador for Mystery Ranch.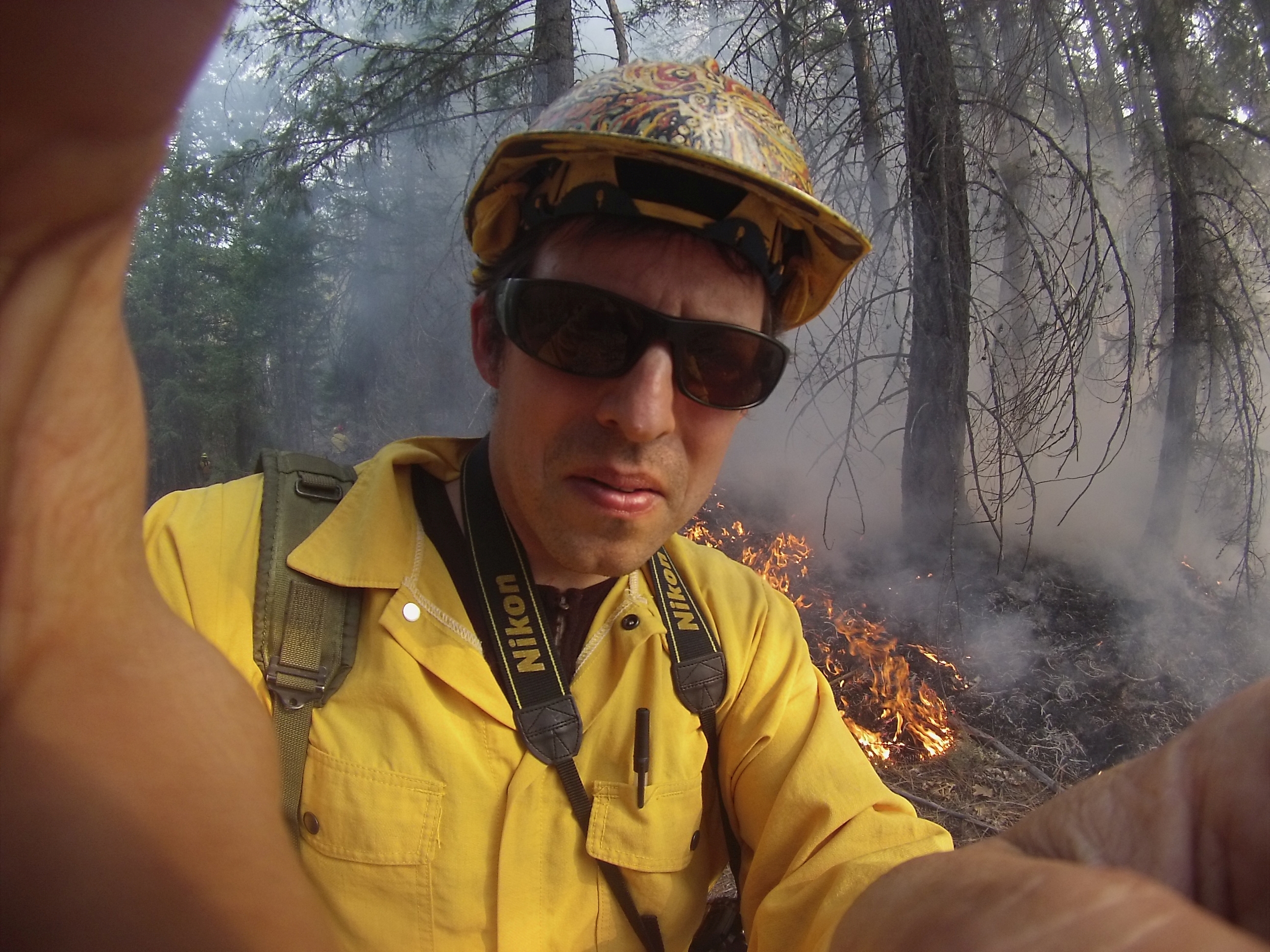 Zeke Lunder – Founder/Pyrogeographer
Zeke Lunder started DCR in 2011. He has been working in wildland fire management and forestry since 1995. A geographer specializing in wildland fire issues, Mr. Lunder uses mapping tools, photography, and web technology to engage people in the management of land and water.
Planning Experience for Deer Creek Resources and Barry Callenberger
Sierra County Community Wildfire Protection Plan – 2015
Client: WildlandRx
Assembled a project GIS, facilitated community collaborative mapping meetings, edited community-provided mapping data, and produced planning and final report maps.
Community Wildfire Protection Plan for the Yuba County Foothills – 2014
Client: Yuba Watershed Protection and Fire Safe Council
Mapped wildfire hazard, facilitated collaborative mapping meetings, and established and prioritized hazardous fuels reduction projects for communities in the foothills and mountains of Yuba County, California.
Gold Mountain Community Wildfire Hazard Assessment – 2014
Client: Gold Mountain Homeowners Association
This project mapped wildfire hazard on 400 parcels in Eastern Plumas County, California, and established priorities for wildfire hazard reduction thinning.
Grizzly Ranch Community Wildfire Hazard Assessment – 2014
Client: Grizzly Ranch Homeowners Association
This project mapped wildfire hazard on 300+ parcels in Eastern Plumas County, California, and established priorities for wildfire hazard reduction thinning.
Timber Service Company Wildfire Hazard Assessment and Mitigation Strategy – 2007
Client: Mason, Bruce and Girard, Portland Oregon
Evaluated current conditions on 150,000 acres of industrial timberland in Western Oregon. Used timber stand data and ground surveys to develop data to run FLAMMAP software. Used FLAMMAP, FireFamily+, and FMA+ to develop scenarios for timber losses. Developed criteria to use in developing future harvest plans that would strategically alter continuity of young stands, reducing likelihood of large fires.
Palo Corona Regional Park Wildfire Management Plan – 2007
Client: Monterey Peninsula Regional Park District
Evaluated wildfire hazards and resource management issues on new 10,000 acre park adjacent to Carmel Valley, California. Mapped access, water, fuels, sensitive species, and WUI areas. Ran FLAMMAP software to model potential fire spread scenarios, and developed strategies for wildfire suppression. Researched applicable sections of California Public Resources Code, and developed prevention recommendations. Mapped wildfire fuels and developed unit-specific fuels photoseries book for land managers to reference to understand potential hazard for each major vegetation type on the site.
Cameron Park Community Wildfire Protection Plan – 2006
Client: WildlandRX and Eldorado County Firesafe Council, California
Conducted parcel-level surveys for over 7,500 individual homes in the Sierra Nevada Foothills.  12 attributes were collected for each structure, including:  Building and roofing materials, vegetation attributes, fire hazard, and firefighter access.  Survey results (delivered to county employees via open-source interactive web-based maps) were used to prioritize code enforcement actions.
Lick Observatory Wildland Fire Hazard Mitigation Project – 2005-2009
Client: University of California, Santa Cruz
Wrote successful $500,000 grant for hazard reduction work on Mount Hamilton around Observatory facilities. Modeled potential fire behavior using FLAMMAP, and used outputs to refine design of fuels hazard reduction projects. Authored potential impacts sections of CEQA documents. Developed vegetation management prescriptions and maintenance requirements for each treatment unit, and conducted before-and-after photopoint monitoring of project. Burned piles.
Whiskeytown National Recreation Area Historic Vegetation Map – 2005
Used Government Lands Office records from late 1800s and other historic vegetation mapping along with terrain and soils data to model historic vegetation conditions in Whiskeytown National Recreation Area and print an NPS-standards-compliant display map.
Tahoe Basin Fuels Management Plan – 2004
Client: Tahoe Regional Planning Agency (TRPA)
Provided GIS support and collected fuel loading data and photopoints on public and private land within the Lake Tahoe Basin. Used IKONOs 1m infrared satellite imagery and ground surveys to evaluate forest canopy closure and map areas for mechanical thinning, hand thinning, and brush mastication.
Plumas County Hazardous Fuel Assessment and Strategy – 2004
Client: Plumas County (California) Fire Safe Council
Collected fuel loading data and photopoints at 86 different locations to represent range of fuel loading conditions across 1.6 million acres. Used Landsat TM satellite data, US Forest Service fuels mapping data, and ground surveys to develop FLAMMAP and FARSITE layers and run models to predict rates of fire spread and potential fireline intensities. Developed specific hazard reduction recommendations for each of the 45 "communities at risk" listed in the Federal Register.
Lassen Foothills Fire Management Plan – 2003
Client:The Nature Conservancy, Dye Creek, California
Mapped vegetation conditions, reviewed existing wildfire policies for adjacent National Forest and State lands, and developed landscape-scale fire management and prescribed burning strategies to reduce noxious weeds and benefit native species on the Nature Conservancy's 900,000 acre Lassen Foothills project area (Eastern Tehama County, California).
The plan identified unit-specific fire management objectives, and prioritized units targeted for prescribed fire. It also included unit fire prescriptions and plans, along with initial documentation required under by the California Environmental Quality Act (CEQA), for priority burn units.
RAMS (Risk Assessment and Mitigation Strategies) Fuels Management Budget Assessment – 2001-2
Client: Battle Mountain, Elko, and Ely Districts, Nevada BLM
Provided GIS analysis for landscape-scale fuels management project prioritization. Used LANDSAT and other GIS data to evaulate existing vegetation. Used GIS to assess response times for fire resources, and to characterize threat of human wildfire ignitions over 35 million acres of public land
Morro Bay Estuary Watershed Fire Management Plan – 2002
Client: Morro Bay National Estuary Program
Identified areas with high wildfire hazard and established strategies for integrating fire and fuels management into long-term ecological restoration projects within the 50,000 acre Morro Bay Estuary watershed.
Whiskeytown Fire History Study – 2001
Client: National Park Service
Designed and mapped fire history research plots, coordinated field crews responsible for collecting and preparing fire-history tree-ring cross-section samples for Whiskeytown National Recreation Area (NPS).
Deer Creek Fire Management Framework – 1999
Client: Deer Creek Watershed Conservancy with funding from EPA.
Identified potential erosion hazards associated with high-severity wildfire in the watershed and evaluated the feasibility of implementing a landscape-level network of shaded fuelbreaks across the 130,000 acre Deer Creek Watershed. Compiled and analyzed existing GIS data, conducted field-surveys, and used ground observations to interpret stand composition and densities on oblique aerial photography collected from a light plane. Facilitated meetings with land managers and biologists, and published a final report.
Big Chico Creek and Butte Creek Watershed Existing Conditions Reports – Wildfire and Fuels Management Sections – 1999
Client: CSU, Chico Research Foundation
Wrote wildfire and fuels management chapters evaluating current fire suppression infrastructure, wildland fire hazard, potential fire behavior, and general strategies for reducing wildfire-caused property damage within the Big Chico, Butte, and Deer Creek Watersheds.
Region 5 USFS Hazardous Fuels Review
Evaluated the Fuels Management programs on 8 National Forests in California
Plumas Corporation, Plumas County Fire Safe Council
Validation of existing fuel profiles, analysis of expected fire behavior using BEHAVE and FLAMAP, identification and mapping of fuel treatment projects, and prioritization of fuels treatment projects for the county.
Tahoe Basin California Fire Safe Council
Developed a fuels treatment strategy for the seven fire protection districts within the Tahoe Basin. Presented the strategy to the fire districts and the community.
Hoopa Valley Tribal Forestry
Wrote a Fuels Management Plan and the necessary NEPA documentation for the Hoopa Valley Reservation which allowed them to create a funding stream for fuels treatment projects. Prioritized projects to provide wildland fire safety for resources and the community.
Angeles National Forest
Reviewed burn plans and assisted in development of fuel hazard reduction projects.
California Department of Forestry and Fire Protection, Cameron Park Fire District
Developed risk and hazard maps for Cameron Park and modeled fire behavior for community meetings using FARSITE and FLAMMAP
Tahoe Regional Planning Authority
Combined all the Tahoe Basin Community Wildfire Protection Plans into one document.
US Forest Service Klamath National Forest – Eddy Environmental Impact Statement
Participated as a subcontractor to Red Inc. on the development of an EIS on the Klamath National Forest. Provided fire behavior modeling and fuels and fire input to the document and developed a Fire Shed Assessment for the project area. Fire Shed Assessment is an interdisciplinary approach to modeling fire behavior and developing a collaborative approach to solving fire and fuels problems with the communities.
San Bernardino NF Environmental Assessment
Provided fire behavior modeling and fuels and fire input to the documents as well as the Air Quality section for the EAs.
Sheffield Reservoir feasibility study
Carrollo, Engineering, Santa Barbara, California.
Tahoe Basin Management Unit – Cathedral Prescribed Burn Environmental Analysis,
With Jones and Stokes Associates
Modoc National Forest – Medicine Lake Watershed Analysis,
With Environmental Management Associates
Shasta Trinity National Forest – Middle Hayfork Creek and Salt Creek Watershed Analysis
With URS Greiner Woodward
Carnegie SVRA – Alameda/Tesla acquisition project
Fire Protection section of the Environmental Impact Report
For Jones and Stokes Associates
US Forest Service – Plumas National Forest – Kingsberry/Rush and Crystal Adams
Fire and Fuels input, for Jones and Stokes Associates,
US Forest Service – Tahoe Basin Management Unit – Ward Management Area EA
Fire and Fuels input – subcontract with Jones and Stokes Associates
Morro Bay National Estuary Watershed Fire Management Plan
US Forest Service – Plumas National Forest – South Fork DFPZ EA
Fire and Fuels input
Ely and Elko District Nevada BLM
R.A.M.S. (Risk Assessment and Mitigation Strategies)
PG&E Consultant for powerline clearance, San Juan Bautista
Prescribed Fire Projects
Cadre leader and Instructor for the US Forest Service Prescribed fire Burn Boss RX 300 Class and Smoke Management – RX450. Taught students all aspects of Burn Plan development through proper layout of burns, developing resource objectives, and prescriptions. Rx 450 focuses on proper smoke management and smoke management plans
Las Vaqueros Prescribed Fire Burn Plan, Smoke Management Plan and Fire management Plan
For Contra Costa County Water District, Jones and Stokes Associates. Wrote the burn plan for a burn on the Las Vaqueros Reservoir for habitat restoration and fire protection.