This week, we were invited to attend a wildfire pre-planning workshop with CAL FIRE, Lassen National Forest and Lassen Volcanic National Park. We shared satellite imagery we created showing effects of the Dixie Fire and planning work we've done for the Sierra Institute.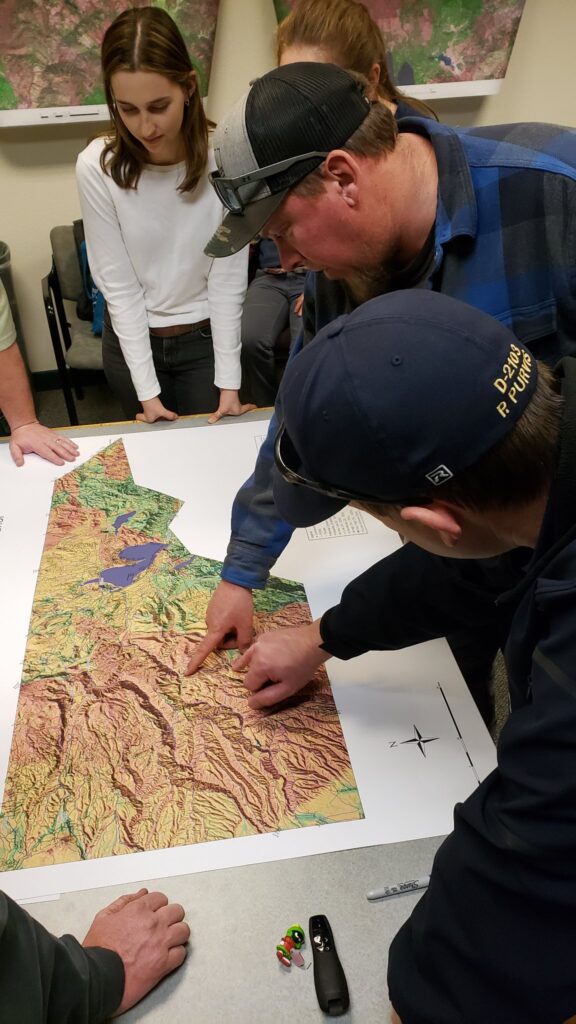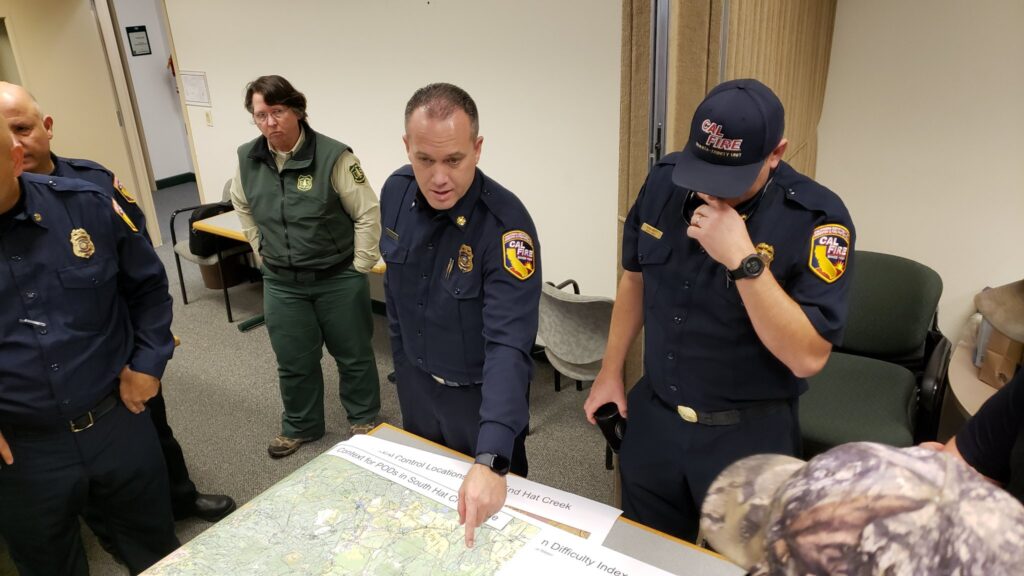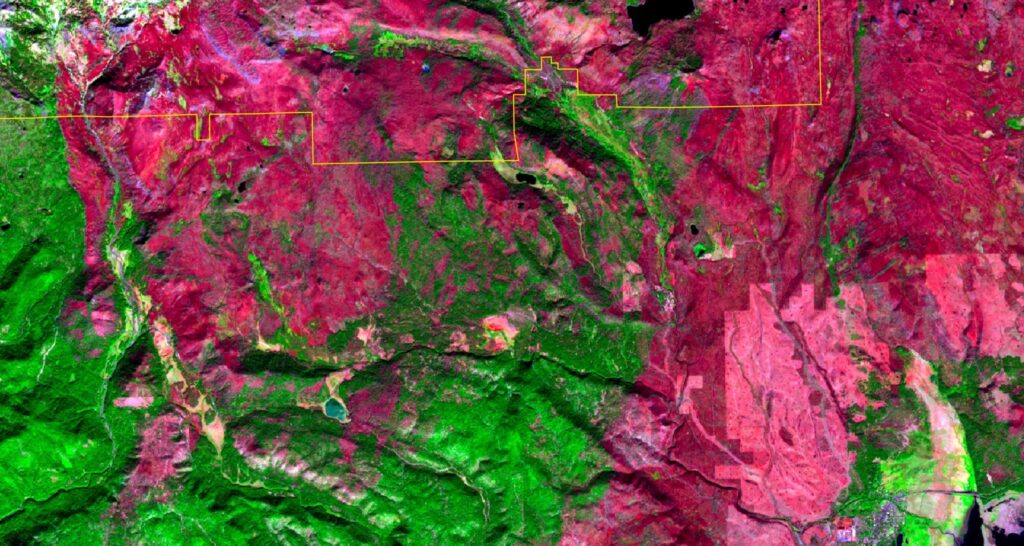 These basemap examples were used for a collaborative mapping exercise and display the 850,000-acre South Lassen Watersheds treatment prioritization project. Colors show land ownership.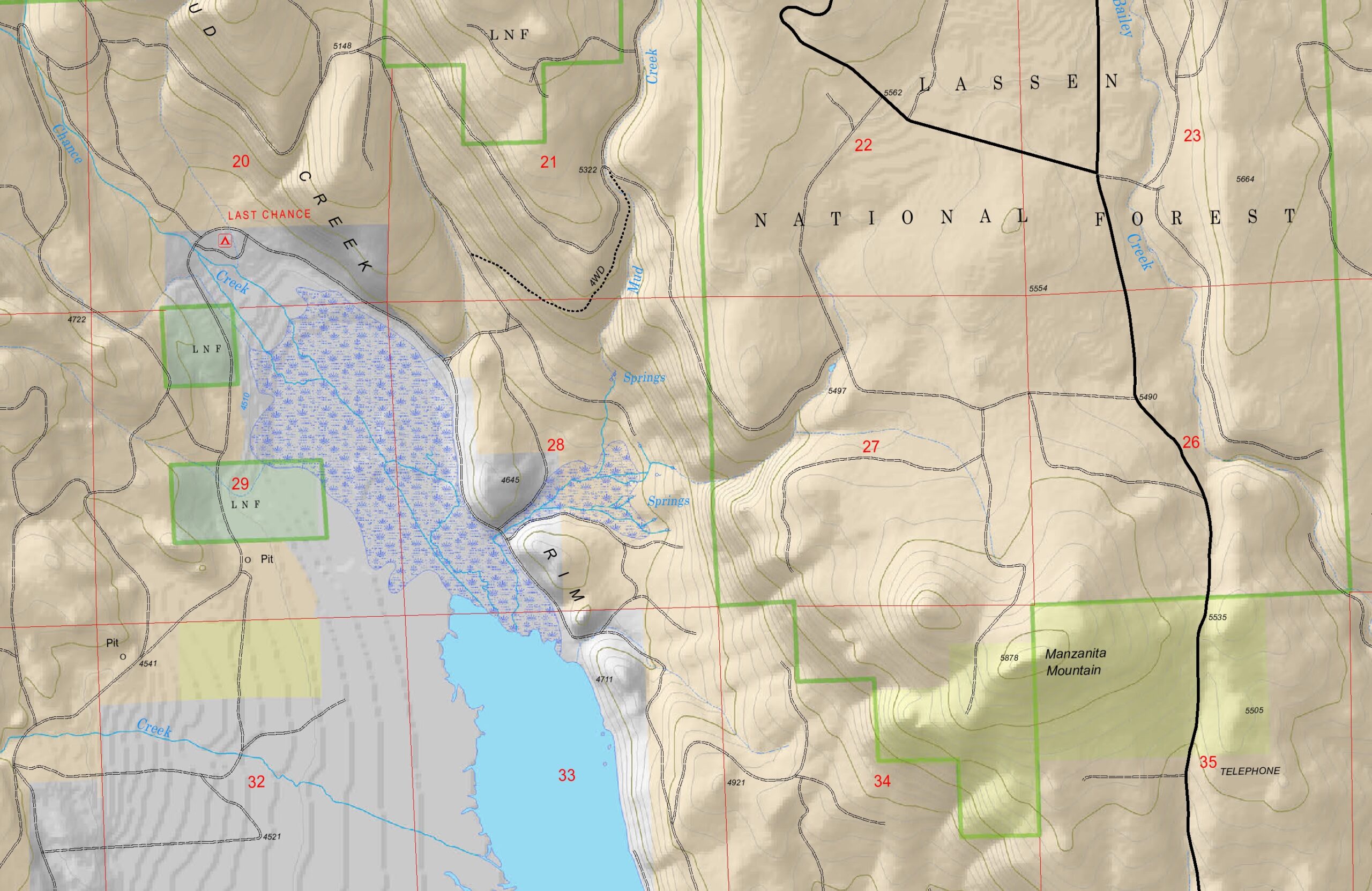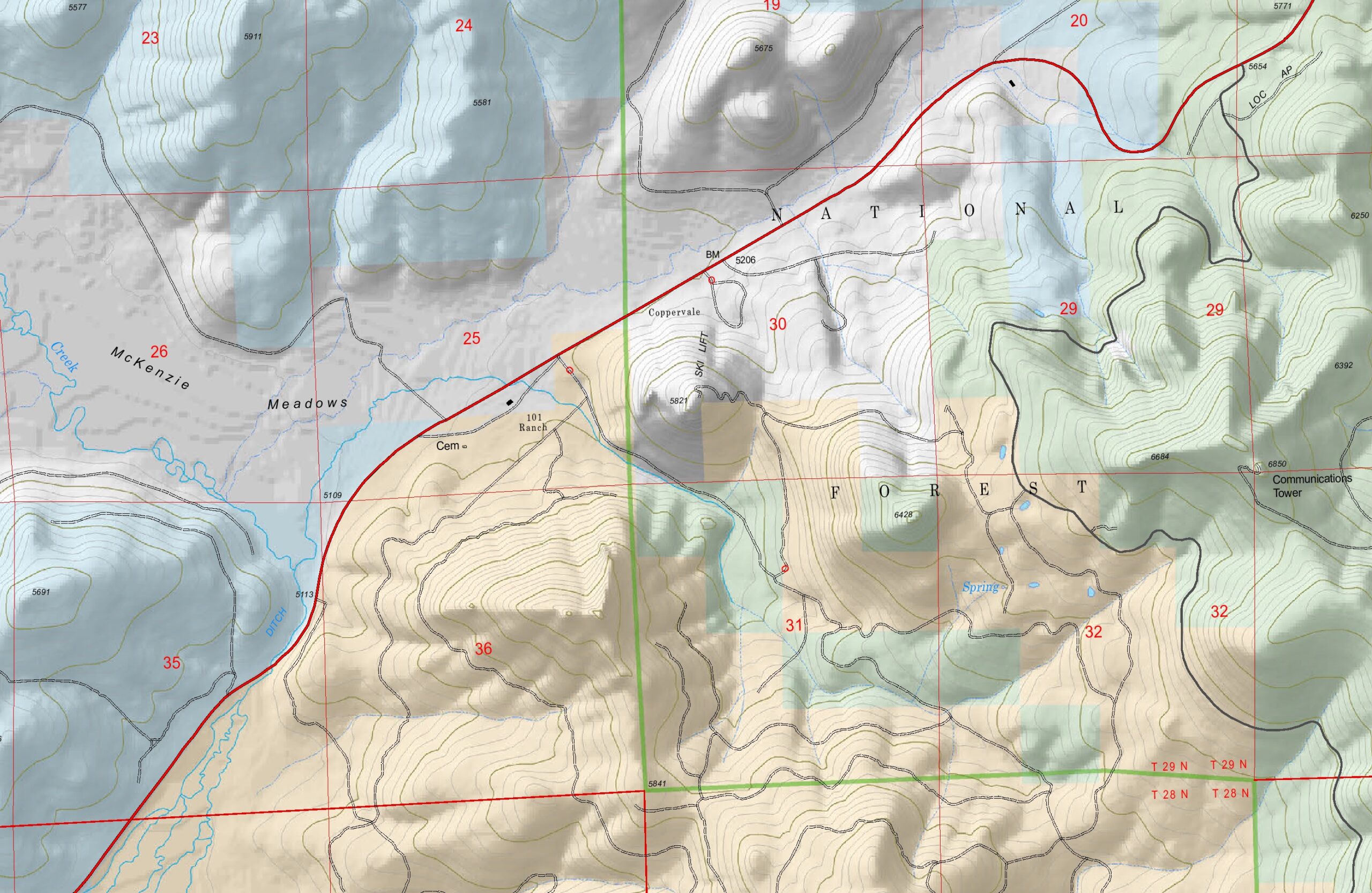 We are in the business of cranking out maps of new places in a hurry, and have a lot of templates and tricks up our sleeve. We also have all operational fire mapping data (dozer lines, drop points, hand lines, etc.) dating from 2020 to today and are very familiar with working with it. We have provided onsite mapping support to incident management teams assigned to most of the large fires in Northern California over the past two decades where we produce and curate these deep datasets.
We have mobile GIS equipment, including a cargo trailer with two production-quality HP plotters, a data server, and all the networking gear, hardware, and licensing to set up an onsite GIS training or work party for up to 15 simultaneous users. In the past we have brought this equipment to remote locations like Happy Camp and done live GIS, printing new maps as the day progresses, re-running prioritization overlays with new scoring sets, and facilitating production mapping intensives.
The maps below are from prioritization projects we did on the Klamath River, Yuba County, and for water resources planning in the Northern Sacramento Valley. We are set up to quickly produce similar maps for anywhere in the country.