Map, plan, implement, monitor
California's drought brings unprecedented challenges for landscape managers. What technical tools are available for mapping large turf areas? How can we get a quick snapshot of water use across an irrigated landscape? How to prioritize areas for conversion from irrigated turf to xeriscape?
DCR uses infrared aerial photography to map large turf areas and audit irrigation efficiency. Our maps show drought-stressed areas, and identify areas that are moist and potentially over-watered. We do this work at a variety of scales – ranging from mapping all turf within a city or district, down to detailed turf-condition maps of specific parks or school campuses.
Here are some high-resolution images showing natural color and our enhanced turf vigor imagery for a park in Walnut Creek.
In the enhanced image, darker tones of red show more vigorous, healthy grass.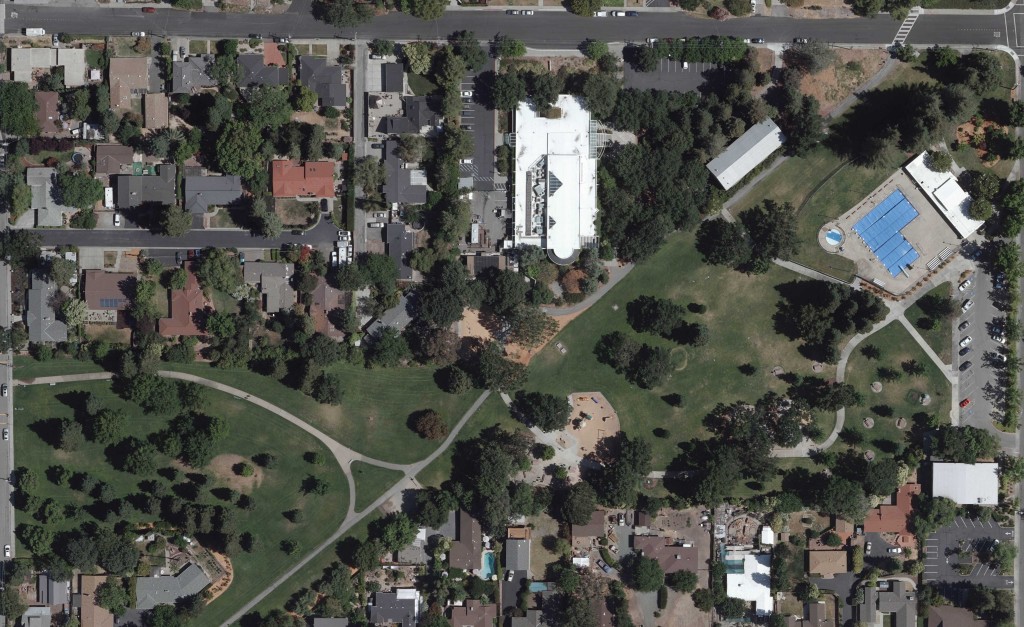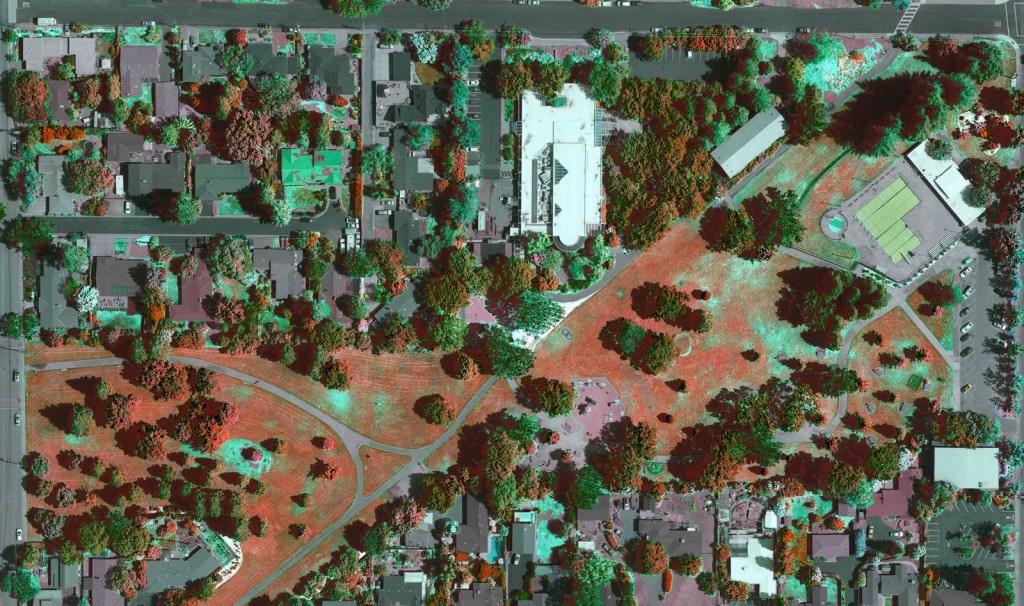 These two example infrared images show a golf course – one has been analyzed to highlight turf vigor/soil moisture.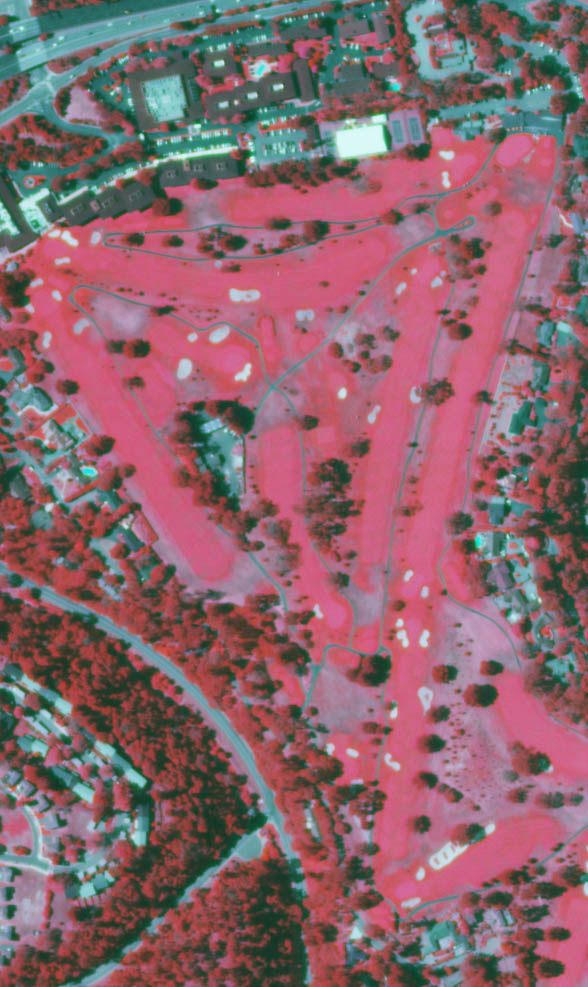 Original infrared photo of a golf course.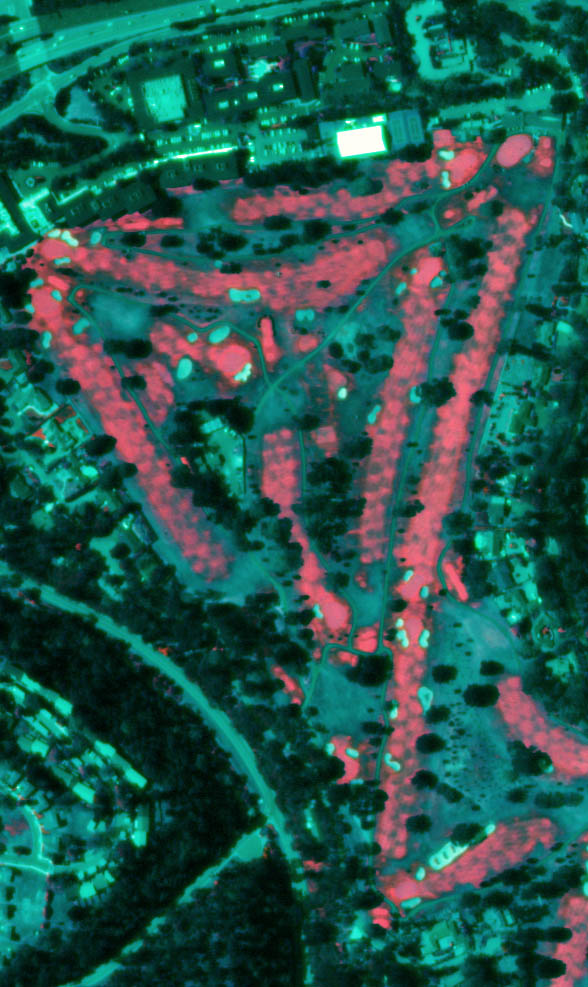 Enhanced infrared image. Hot pink areas are moist, and potentially overwatered. Individual sprinkler heads can be mapped and identified in this image.
We can use similar imagery to map condition on your turf landscapes, help to map out strategies for turf conversion, and equip field crews with simple, free phone or tablet apps that allow them to navigate directly across these images or implement turf conversion projects.
We can also help you to map the changes that you are making in your turf cover, demonstrating your compliance with new State-mandated water-use reductions.
Contact us for a free consultation about mapping and managing your turf landscape in this time of drought.