We have been supporting forest restoration planning and implementation work in the Klamath Mountains since 2013. Much of the planning work has been in using GIS mapping to support the different participants in reaching consensus on which areas are the highest priority for forest thinning and prescribed burning work.
Here are some writings from one of our collaborators, the prolific Karuk Tribal Forester, Bill Tripp.
2014 Summary of WKRP Accomplishments
WKRP Overview
'A Plan for Restoring Fire Adapted Landscapes'WKRP Report Submitted to Klamath National Forest.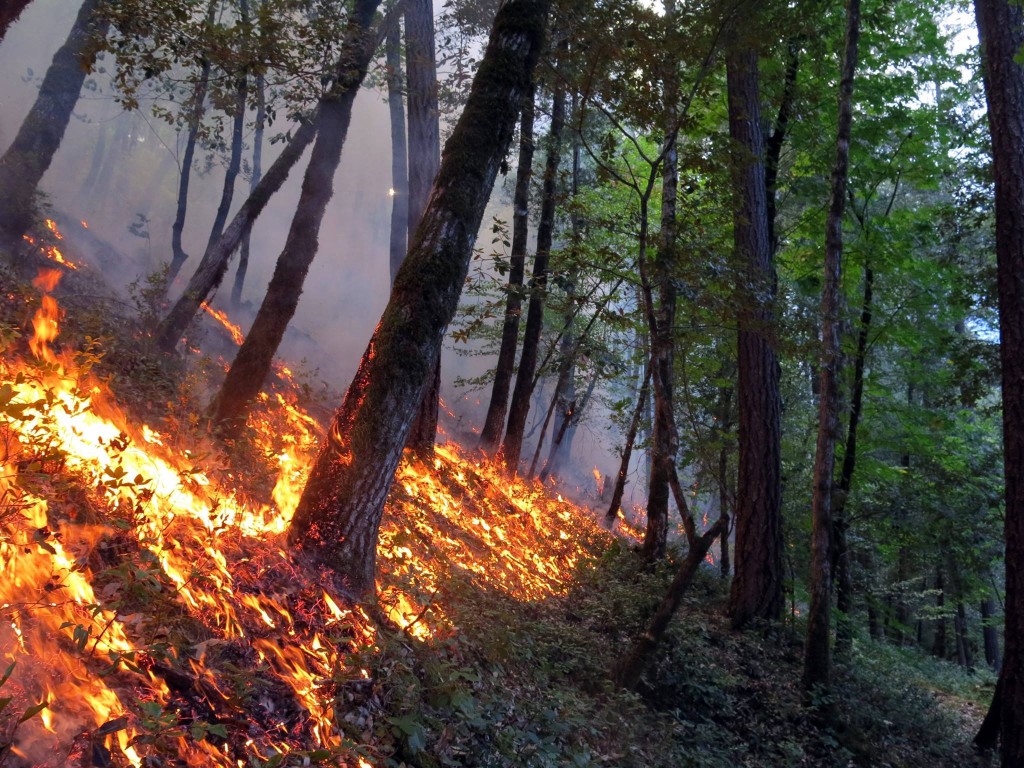 2015 TREX underburn near Orleans, Ca.
We are also supporting on-the-ground prescribed burning work in the Klamath Country through the Fire Learning Network's 'TREX' Prescribed Fire Training Exchange Program. Our mapping specialists are training TREX participants on the use of GPS mapping and traditional paper maps, and creating the planning maps for each burn area. We are also training GISS mapping specialists on how to map active fires using National standards developed by the National Wildfire Coordinating Group (NWCG).
You can catch up with the Klamath River TREX activities on Facebook.